Welcome to our website


Chief's Corner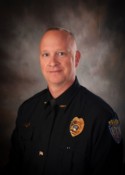 W
elcome to the Clarion Police Department & Ambulance website. Please look around and utilize the tools that that we have integrated into our site for your convenience.

Chief Steve TerHark



The office is staffed Monday through Friday 8am to 5pm. The office manager is Tiffon Willey. She answers calls placed to the police department during normal business hours. She also deals with walk-in business, news media, insurance companies, and numerous other duties.
Tiffon Willey, Office Manager

Department Programs

D.A.R.E. Program
Sponsored by the Iowa Department of Public Safety, D.A.R.E. stands for Drug Abuse Resistance Education and is a program designed to provide students at the exit level of elementary education with the necessary skills to resist peer pressure to experiment with alcohol or drugs.
This site is best viewed at 1280X1024